Our Team
Kim Sieurin RN, BS
Founder/President and CEO
Kim is a Registered Nurse who entered the health care field with a Bachelor's Degree in Management and Marketing. She worked for many years at St. Vincent's Hospital in the Coronary Care Unit. Wanting to hold onto the "people" part of her profession but also explore the business side, she worked for a major pharmaceutical company as well as an assisted living facility. When she opened Care Solutions in 1996 in a small office in Westborough, Massachusetts, Kim was able to fulfill her ultimate dream of providing quality, friendly home care services. Since then, the company has grown to include subsidiaries that provide private duty care, certified home care, and assisted living services. The staff at Care Solutions truly reflects Kim's commitment to caring as best reflected in her personal favorite quote: "Don't waste time today worrying about what could happen tomorrow"
---
Brooke Erickson-Mignogna
VP of Strategic Development and Marketing
Brooke has been a member of The Team since January of 2004. Brooke is a Central Mass native who has a Bachelor's Degree in Business Administration with concentrations in Management and Marketing from Worcester State University. During college Brooke worked for a senior care provider and learned that health care is where she belonged.  Since college Brooke has had different roles in the home care and senior care market place. One of the roles was Chief Operating Officer at Care Solutions, during that time she learned the internal operations and workings of a diverse health care company.
Brooke believes the future of health care lies in home health. Brooke has been an advocate for seniors and patient choice including on the State level.  Brooke is passionate about educating the community and health care professionals on their options.  Brooke participates in many committees for senior care and is a Certified Ageless Grace Educator. 
Favorite Quote:  "Be the change you wish to see in the world". - Ghandi


---
Jennifer Mastromatteo
Vice President of Finance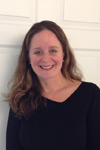 After graduating from college, Jennifer served as a coordinator for the Meals on Wheels Program in Worcester.  When she joined The Team in 1998, her original role was Assistant to the Fiscal Director. She has vastly expanded her abilities to include administrative duties and the supervision of the financial departments of our companies. 
Jennifer has masterfully managed the on-call services.  We take great pride in Jennifer's role as the "human voice" at the other end of the phone on holidays and after hours. Jennifer's attention to responding to the expediency of the situation and her sensitivity to the callers set her apart. 
Favorite Quote:  "If you can dream it, you can do it." – Walt Disney


---


Gently Theolien
Care Coordinator
Gently is a Certified Medical Assistant and Certified Home Health Aide, and has been a Home Care Coordinator for 5 years. She speaks Spanish, French and Creole and has great experience with the ability to provide seamless coverage for all of her clients. She believes that the elders we care for deserve love and appreciation and we have a responsibility in home health care to provide the best quality care.
Favorite Quote: "Treat people the way you want to be treated"



Please call 508-366-5689 for more information or additional assistance. Click here to download our brochure